The Climate Crisis
Climate should be humanity's number one priority.
Election 2024
Still too early to say, but ... I hope Biden does not run. For all he has done, we still aren't moving fast enough on Climate. We need a progressive.
Election 2020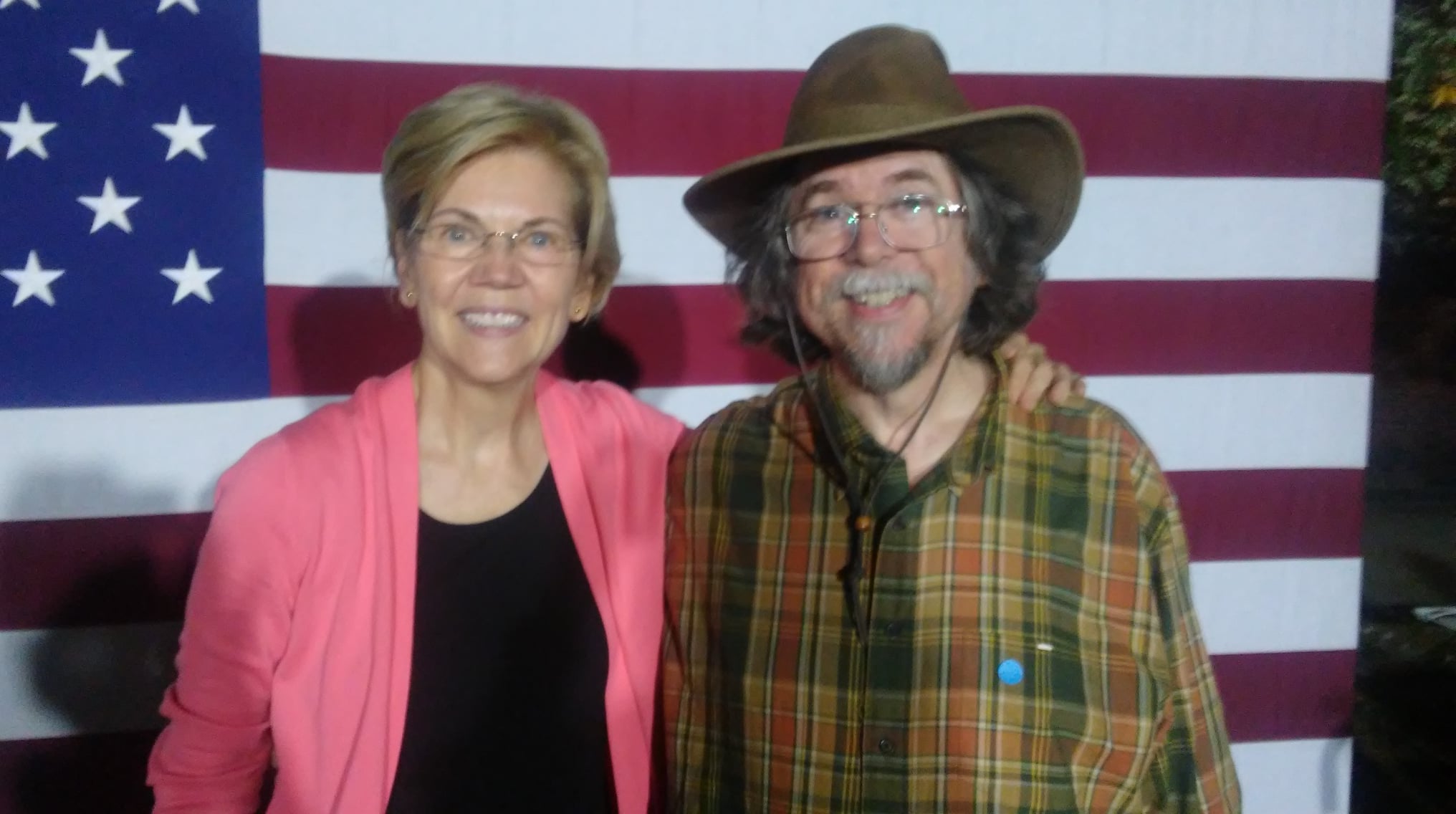 Elizabeth Warren with me
Sep 25, 2019
I'd hoped for a Warren/Inslee ticket in the 2020 election.
With Warren's leadership and ability to explain hard concepts, and Inslee's detailed "Evergreen" plan, I thought we'd get the best possible outcome on the critical issue of the Climate Crisis.
Privacy & My Public Persona
What you'll find here is my public persona only: records of my publicly visible projects and achievements, and a substantial collection of my public writings....
Click here to show more about my public persona.
I've been privacy-conscious for many years, perhaps owing in part to a bad experience I had in the days of the early ARPANET, in which someone abused a piece of personal data I'd left online.
Later, when the web came online, I held back as many others rushed to place every detail about themselves, their homes, and their families into the public view. With identity theft and phishing so common these days, I'm glad I've been shy about details of possible marriage, of family, of birthdays, of places of residence, and so on. The people who need such information have ways of finding it.
Still, one can't live in the modern world without online connections. So I've tried to strike a balance. I think of my web site as revealing my "public persona." When considering whether I might want to put something on the web, I ask myself if it is a proper part of my public persona, or whether they should be retained instead as part of my private persona. People differ in where they draw the line on this, but It's a thought exercise I think everyone should go through.
And so, if in my public persona you find something of me lacking, drop me a line privately and strike up a personal conversation.
—Kent Pitman